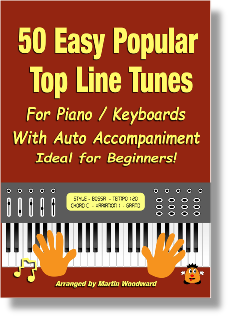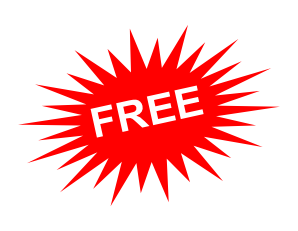 Paperback Book Bound Version
- only £5.99 + £2.99 p&p (UK)
Black & White only
See drop down list for EU, US & AUS
Top
This book is completely free to download. No strings attached, no email required, no sign in, you don't even have to say thank you, but you can if you want to!
This is free sheet music for auto accompaniment keyboards / pianos and includes the following songs:
Silver Threads Among the Gold

Oh! Susanna

Happy Birthday

Ode to Joy

Aura Lea - aka Love me Tender
The Londonderry Air - aka Danny Boy

Kum Ba Yah

The Star-Spangled Banner

Waltz of the Flowers

The Yellow Rose of Texas

Campdown Races

Home on the Range

Clementine

By the Light of the Silvery Moon

On the Banks of the Ohio

Floral Dance

Morning Has Broken

Swing Low, Sweet Chariot

Loch Lomond

Early One Morning

Santa Lucia

Steal Away

Scotland the Brave

The Star of The County Down

Red is the Rose

Greensleeves

There is a Tavern in the Town

Clementine

Knees Up Mother Brown

Yankee Doodle

Drink to Me with Thine Eyes Only

The Shamrock Shore

The Ash Grove

Scarborough Fair

The Irish Rover

Myfanwy

I'll Take You Home Again, Kathleen

Lord of the Dance

Au Claire De La Lune

Slumber My Darling

Shenandoah

Ye Banks and Braes

Auld Lang Syne

Dark Eyes

Moscow Nights

Land of My Fathers

Amazing Grace

On Top of Old Smokey

Polly Wolly Doodle

The Cliffs of Doneen

Will Ye No Come Back Again?
Latest update 21st December 2021
Download Link


50 Popular Top Line Songs - FREE pdf Download